Leading Islamic clerics in Pakistan have announced that their support for a new legislative effort to curb sectarianism and religious hatred. According to news reports, members of Pakistan's Council on Islamic Ideology (CII) will help draft a new law against sectarianism and religious hate speech following the Eid-al-Adha holiday at the end of this month. While such efforts sound encouraging, they are unlikely to bring relief to many of Pakistan's most vulnerable religious minorities.
These new efforts to combat sectarianism and 'Takfir' are mostly a response to threats against mainstream Muslim groups and national unity. 'Takfir' – the practice of declaring someone an apostate and, therefore, deserving of death – is an essential component of the ideology of jihadi groups at war with Pakistan, especially the Tehreek-e-Taliban Pakistan (TTP) and the self-described "Islamic State." In this context, Pakistan's efforts to counter Takfirism are less about promoting religious tolerance than preventing mainstream Sunni Muslims from turning against the state.
Pakistan's Shia community, which has been under near constant attack by terrorist groups, probably stands to gain the most from such legislation. Over the past few years, nearly 4,000 Shia have been killed and over 6,800 injured by militant groups. Despite public statements condemning anti-Shia attacks, these groups are politically well connected and operate openly in Pakistan.
Before being killed earlier this year in an 'encounter' with police, Malik Ishaq not only operated with impunity, but with the support of state agencies. The Lashkar-e-Jhangvi leader received a monthly stipend from the Punjab government as well as arms licenses from the governments of Sindh and Balochistan despite not being a resident of either province. After being released from custody in 2013, Malik Ishaq was photographed leaving Kot Lakhpat jail in a car wearing a garland of flowers and smiling next to CII Chairman Tahir Asrafi – the same cleric who says he will help draft a new anti-sectarianism law.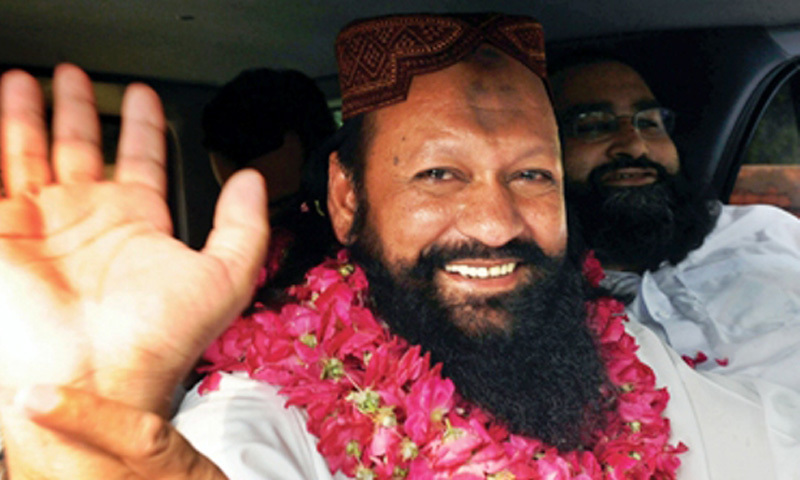 While there has been a recent crackdown against certain sectarian militants like Malik Ishaq, their organizations continue to openly recruit and propagandize freely under other names. Ahle Sunnat Wal Jamaat (ASWJ), a spin-off of Ishaq's Lashkar-e-Jhangvi (itself a spin-off of the banned terrorist organization Sipah-e-Sahaba), continues to work openly in Pakistan's capital.
Far from feeling political heat, ASWJ has been successfully cultivating political alliances with mainstream political parties including Imran Khan's Pakistan Tehreek-e-Insaaf (PTI) and, allegedly, the governing Pakistan Muslim League – Nawaz (PMLN).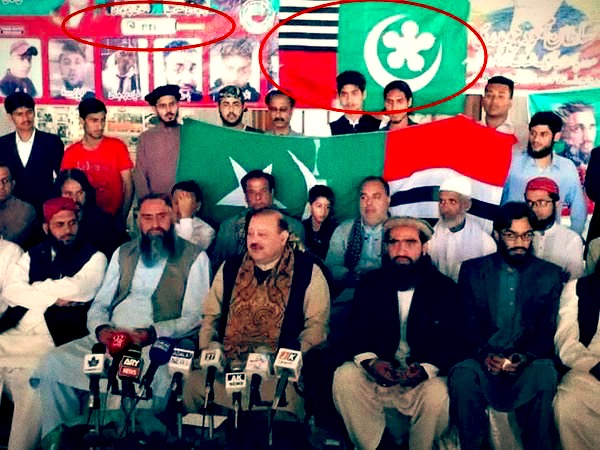 If there is a chance that the situation could improve for Pakistan's Shia, it is that decision makers recognize that allowing anti-Shia hatred to spread threatens Pakistan's already tenuous relationship with neighboring Iran. The nation's foreign policy strategists may see the need to keep anti-Shia activities to a minimum for appearances sake, even if they are unable or unwilling to come down hard against well connected groups like ASWJ.
If Shia have some hope of respite, there is no reason to believe that Pakistan has any intention of providing any semblance of protection to Pakistan's Ahmadis. Ahmadi Muslims accept the main tenets of Islam ("There is no God but God and Muhammad is God's messenger"), but they also follow the teachings of Mirza Ghulam Ahmad, a 19th Century Islamic reformer who fundamentalist clerics reject as a false prophet.
In 1974, Pakistan amended its constitution to legally declare every Ahmadi "not a Muslim." Ten years later, military dictator Gen. Ziaul Haq promulgated Ordinance XX, amending the penal code to criminalize Ahmadi proselytizing, their use of certain Islamic religious practices, and even their usage of Islamic terms and phrases. Since then, Ahmadis in Pakistan have been the subject of systematic persecution both by Islamist extremists and the state itself. Ahmadi mosques are routinely forcibly demolished by Pakistani authorities. Adding to the humiliation, the government of Pakistan requires all citizens to sign a declaration denouncing Mirza Ghulam Ahmad as "an impostor" before receiving a passport.
Like anti-Shia militant groups, anti-Ahmadi militant groups operate openly in Pakistan. At the annual Khatm-e-Nabuwat Conference in Lahore earlier this month, hardline clerics openly called for Ahmadis to be killed.
In Pakistan's current political environment, protecting Ahmadis is almost certainly an impossibility. In 2010, PMLN leader Nawaz Sharif came under attack from a broad coalition of political and religious organizations after he expressed sympathy for Ahmadis following a pair of suicide attacks targeting Ahmadi mosques that killed almost 100 innocent people. Five years later, no one has been held accountable for the attacks.
Nor are Pakistan's "moderate" clerics likely to offer any religious cover for political change. CII Chairman Tahir Ashrafi has himself publicly rejected any attempt to change either the country's draconian blasphemy laws or Gen. Zia's anti-Ahmadi ordinances, even threatening politicians who might attempt to do so.
Pakistan understands that Takfiri ideology threatens the unity of the Sunni majority in countering anti-state terrorists like the TTP, and attacks against Shia provide a bad public image in international relations, particularly with Iran. While there are many extremely brave individuals in Pakistan who champion religious tolerance and minority rights, they receive almost no support from the country's influential religious scholars or its powerful military. As a result, they are more likely to be hunted and killed, as in the cases of Punjab Governor Salmaan Taseer, Federal Minister for Minority Affairs Shahbaz Bhatti, journalist Raza Rumi, and activist Sabeen Mahmud. Sadly, what this amounts to is that any new law to curb sectarianism and religious hatred in Pakistan is unlikely to be more than window dressing.
Originally published by The Hudson Institute on 18 September 2015